QTBIPOC Design Book Club
Join our book club where we read books at the intersection of design, social justice, and technology. Every other month, our book book club gets together to discuss the latest book.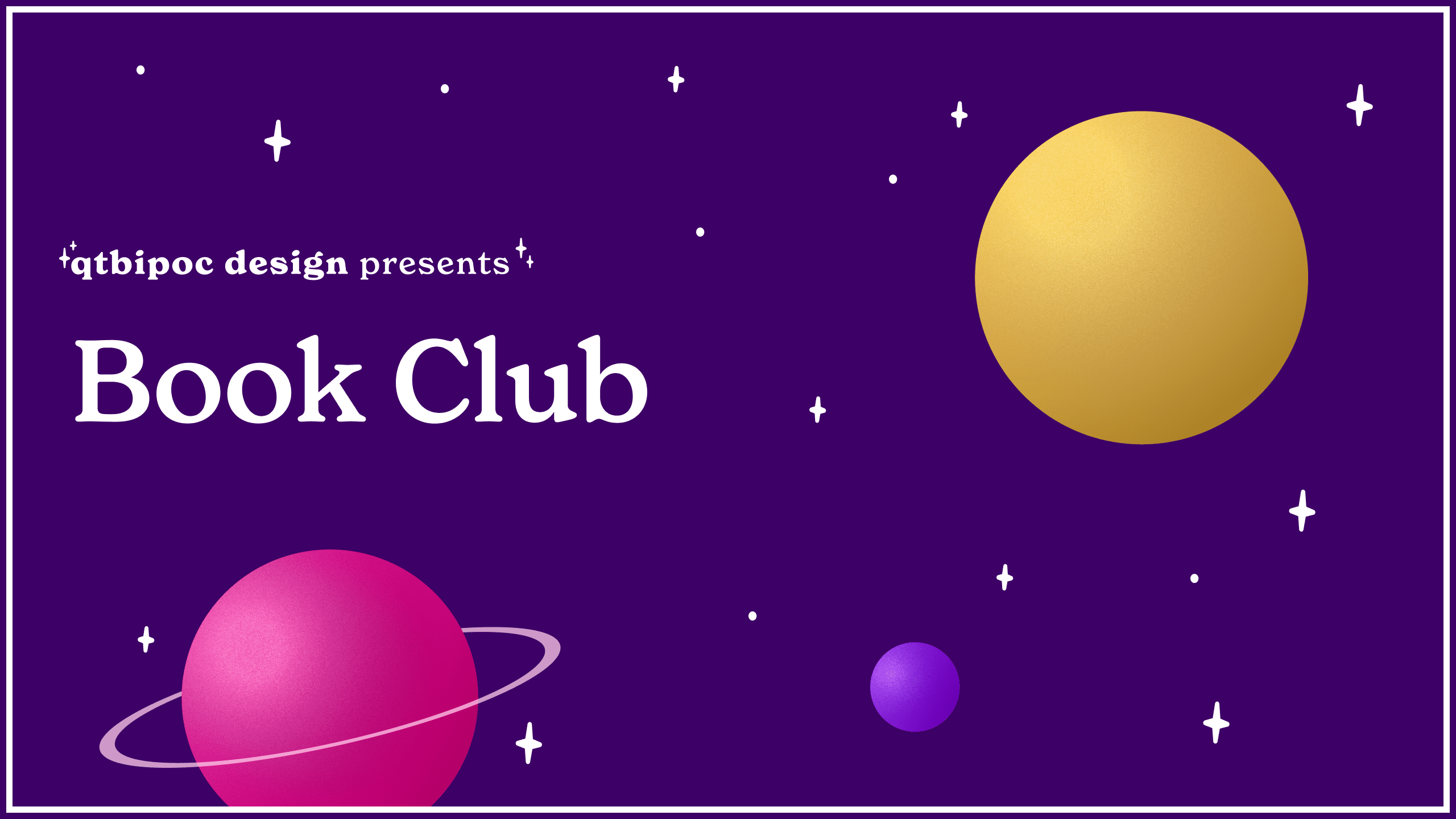 Notes for Our Events
All attendees are asked to please read and abide by the QTBIPOC Design Code of Conduct.
If you didn't have time to read, that's ok! While reading is highly recommended, it is not required to join our book club. Those interested in the current book and the discussion following are invited to attend.
For those who may not be able to afford the books in our book club, please reach out to us via Slack or at our email address info@qtbipoc.design. As RuPaul says, "reading is fundamental" and we believe that everyone in our community deserves to access books and education.
Next Book
What does it mean to be a member of a community? And how do we ensure that our communities—from classrooms to workplaces to meetups—are welcoming to all who want to be a part of them?
Sameera Kapila answers those questions and more by examining how our identities intersect with our design practices. Whether you're a student, educator, practicing designer, manager, recruiter, mentor, or organizer, you'll learn to notice subconscious bias, interrogate your values, and actively create welcoming spaces for all. Inclusive Design Communities will empower you to build the design industry you want to see—the one we all deserve.