QTBIPOC Design Book Club
Join our book club where we read books at the intersection of design, social justice, and technology. Every other month, our book book club gets together to discuss the latest book.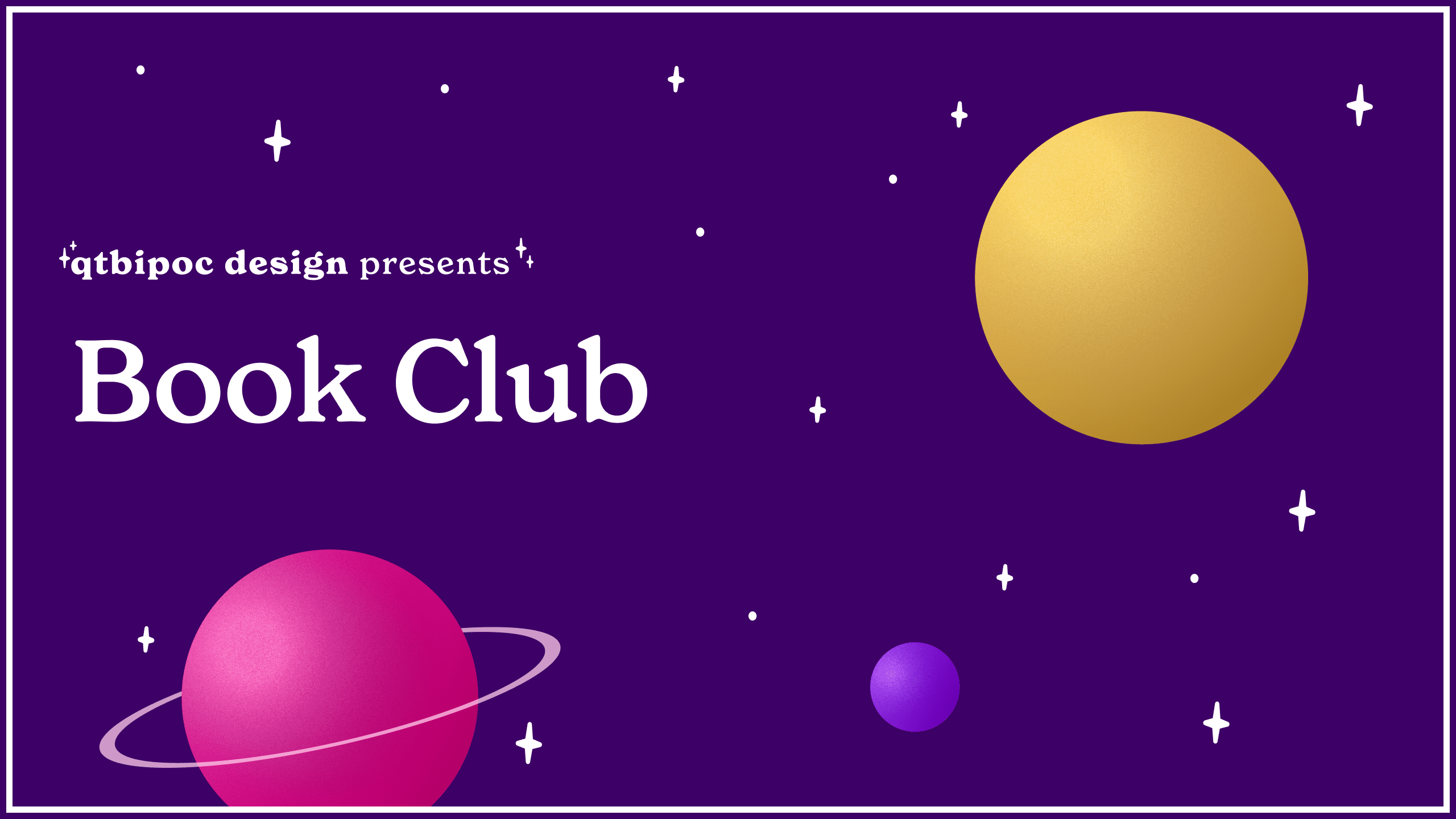 Notes for Our Events
All attendees are asked to please read and abide by the QTBIPOC Design Code of Conduct.
If you didn't have time to read, that's ok! While reading is highly recommended, it is not required to join our book club. Those interested in the current book and the discussion following are invited to attend.
For those who may not be able to afford the books in our book club, please reach out to us via Slack or at our email address info@qtbipoc.design. As RuPaul says, "reading is fundamental" and we believe that everyone in our community deserves to access books and education.
Next Book
Communicate with Stakeholders, Keep Your Sanity, and Deliver the Best User Experience
Every designer has had to justify designs to non-designers, yet most lack the ability to explain themselves in a way that is compelling and fosters agreement. The ability to effectively articulate design decisions is critical to the success of a project, because the most articulate person often wins. This practical book provides principles, tactics, and actionable methods for talking about designs with executives, managers, developers, marketers, and other stakeholders who have influence over the project with the goal of winning them over and creating the best user experience.