UX Nights
Our monthly event, bringing together our QTBIPOC community for a night of ux education and empowerment. Previous events include Figma training, UX interview coaching, salary negotiatons and finance lessons, and panels diving into the state of equity within our industry.
For 2022, our UX Nights will be every second Tuesday evening of each month!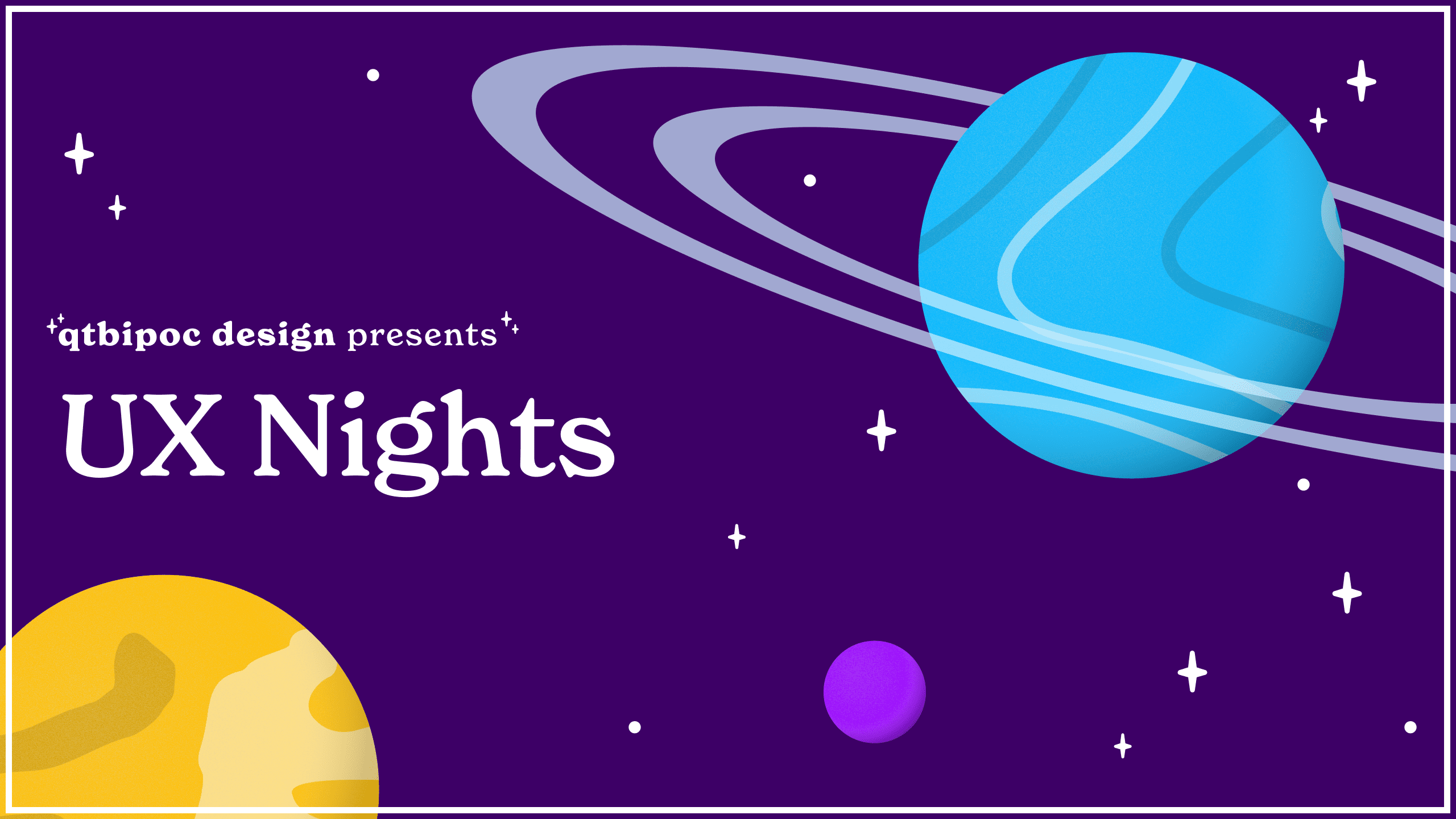 Notes for Our Events
All attendees are asked to please read and abide by the QTBIPOC Design Code of Conduct.
To hold a safe space for our queer BIPOC members attending, we ask allies to volunteer with our organization to attend or be a part of our programming. Please reach out to us at our email info@qtbipoc.design with any additional inquiries.
For 2022, our events will be held every second Tuesday of the month at 4:00p PT, 6:00p CT, 7:00p ET (adjusted for holidays). Check out our Eventbrite page for the latest event details
Our events are free for our queer BIPOC attendees!
Yes! We are always looking for speakers at our events. Email us at info@qtbipoc.design to set up a time with our team to chat.
Our UX Nights events are all held virtually online.
Our UX Nights events are usually 2 hours long. However, we sometimes end 15-30 minutes early if our agenda is finished earlier to give back time to our community!
We are open to sponsorships and advertising with organizations dedicated to equity within their organization and uplifting historically marginalized communities.